Coming Soon!
My new children's picture book, WHO IS IT, WHOODINI?, published by Yeehoo Press, has a February 15, 2022 release date. Here's what it's about:
When a big, mysterious bird crashes in a tree, two owl sleuths, Cahoots and Whoodini, fly off to gather the facts. Like Sherlock Holmes and Dr. Watson, they search for clues and listen to eyewitness reports from several animals, but it's not until Whoodini puts it all together with one final, whispered clue from an unexpected source that they can flap back to the tree for the fun, surprise reveal and rescue.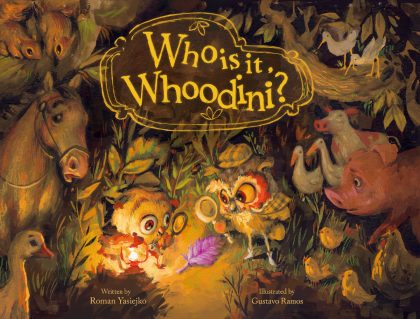 Who Is It, Whoodini?
by Roman Yasiejko * Illustrated by Gustavo Ramos
Coming February 15, 2022 from Yeehoo Press. Follow the clues to reveal an unexpected surprise in this rhyming mystery read-aloud! Pre-order now from Amazon.    Pre-order now from Amazon.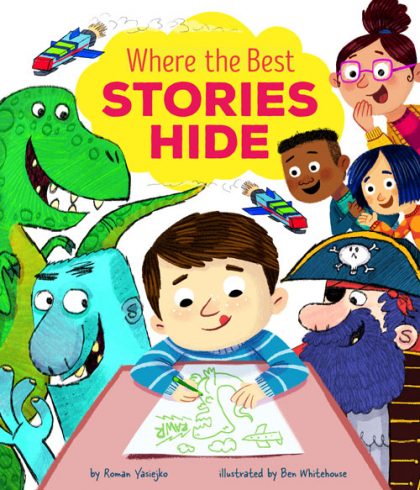 Where the Best Stories Hide
By Roman Yasiejko • Illustrated by Ben Whitehouse
Nicholas has a big box of crayons and an even bigger imagination! One day in school, he doodles his way into trouble when his teacher catches him scribbling and coloring outside the lines of his coloring book. Challenged to explain his stories, Nicholas takes a dash of creativity and a dab of courage to wow the whole class and prove that the best stories sometimes hide outside the lines. Perfect for irrepressible creatives of all ages, Where the Best Stories Hide will inspire young artists of every stripe to bravely fill the world with color.
But that little boy sure had something to say with scribbles and squiggles and crayons that day.
---