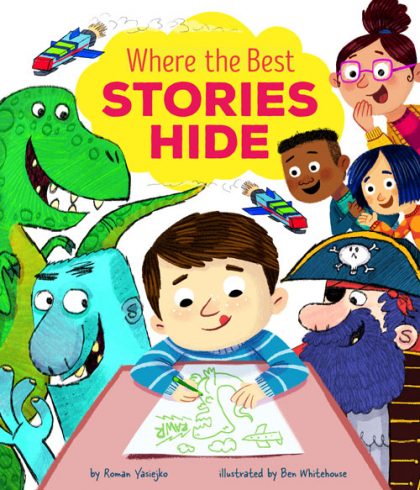 Where the Best Stories Hide
By Roman Yasiejko • Illustrated by Ben Whitehouse
Nicholas has a big box of crayons and an even bigger imagination! One day in school, he doodles his way into trouble when his teacher catches him scribbling and coloring outside the lines of his coloring book. Challenged to explain his stories, Nicholas takes a dash of creativity and a dab of courage to wow the whole class and prove that the best stories sometimes hide outside the lines. Perfect for irrepressible creatives of all ages, Where the Best Stories Hide will inspire young artists of every stripe to bravely fill the world with color.
Available February 25, 2020
But that little boy sure had something to say with scribbles and squiggles and crayons that day.
---